MANDELA DIES AT 95
Nelson Rolihlahla Mandela, born on 18 July 1918, died aged 95 on 5 December 2013 in his home in Johannesburg after a long illness. He was the first President of South Africa to be elected in fu...
About Us
BLD, also known as the Black Lawyers Directory, was launched in 2006 and was the brainchild of Debo Nwauzu. BLD's aim is to make a real difference on diversity by changing lives and transforming businesses by taking positive actions - not just talking. We highlight areas where a lot is being done and areas that could do better. We also provide information and showcase the talent of black and ethnic minority members of the legal profession. Our aim is not to name and shame but to encourage, cajole and ask: "Why not?"
"Black Letter Law is now well established, it's a fixture in the annual legal calendar."
Baroness Scotland, Former Attorney General and the current Shadow Attorney General
BLD's fundamental aim remains highlighting and promoting diversity in Law.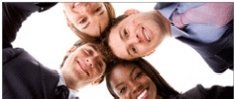 Meet just some of BLD's team below. Debo Nwa...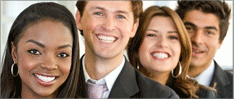 BLD strives to achieve its fundamental aim of highlighting and promoting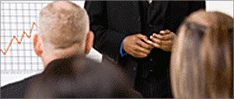 Below are some of our Press Releases and articles about BLD which hav...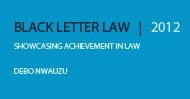 In 2006, a few months after BLD was launched, Debo Nwauzu, its founder, approached Anthony Robinson, the then Legal D...
We have endeavoured to answer your Frequently Asked Questions. If, however, there is any query that you have but you ...